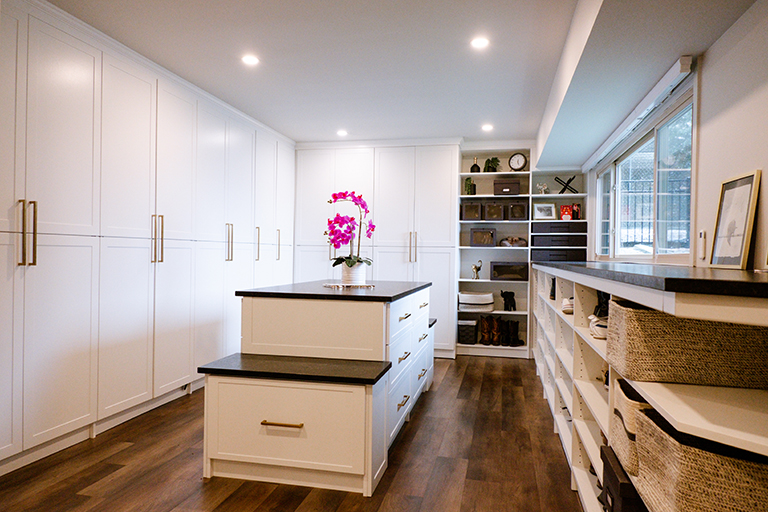 Shelving Unlimited has been designing great closets for over 35 years. Our team of professional closet shelving installers knows how to maximize your space. Let us give you a customized closet shelving design that will transform your Beloit home's walk-in closets. As a Closet Shelving Company, we deliver efficiency in a layout that makes sense for your lifestyle. Our goal is at Shelving Unlimited is to exceed your expectations in customer service and installation.
Beloit Closet Shelving Company
When you're looking for top-quality closet shelving near Beloit contact Shelving Unlimited. The city of Beloit is known as "The Gateway To Wisconsin" and has a population of 36,966. Beloit provides excellent shopping and diverse dining in its historic downtown area. If you're struggling to keep your space organized call on our Closet Shelving Company to create a closet shelving design that uniquely transforms your closet.
Beloit Closet Shelving Design
Shelving Unlimited provides solid colors + 50 thermally fused laminate colors that are in stock. Our Closet Shelving Company offers world-class installers that will deliver a complete closet shelving install in just one day! Shelving Unlimited takes pride in transforming your space with a custom closet shelving design. Let us maximize your walk-in closet space, starting with an in-home consultation. Schedule a FREE no-obligation appointment by calling (815) 654-3000.
Beloit Closet Shelving | Beloit Closet Shelving Company | Beloit Closet Shelving Design