the Closet of Your Dreams?
Invest in the spaces you spend time in every day.
Visit our showroom today and get inspired!
the Closet of Your Dreams?
Invest in the spaces you spend time in every day.
Visit our showroom today and get inspired!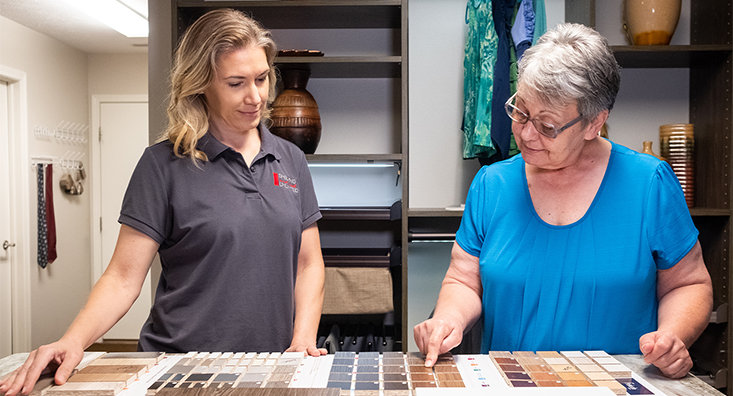 Shelving Unlimited has been leading the way for custom shelving in Rockford for nearly 40 years. When we first opened in 1985, we were the first closet shelving company in Rockford!
Through the years, we have maintained the culture of a smaller family-owned business, but are now the largest local closet shelving showroom in the Rockford area.
Local, Friendly Customer Service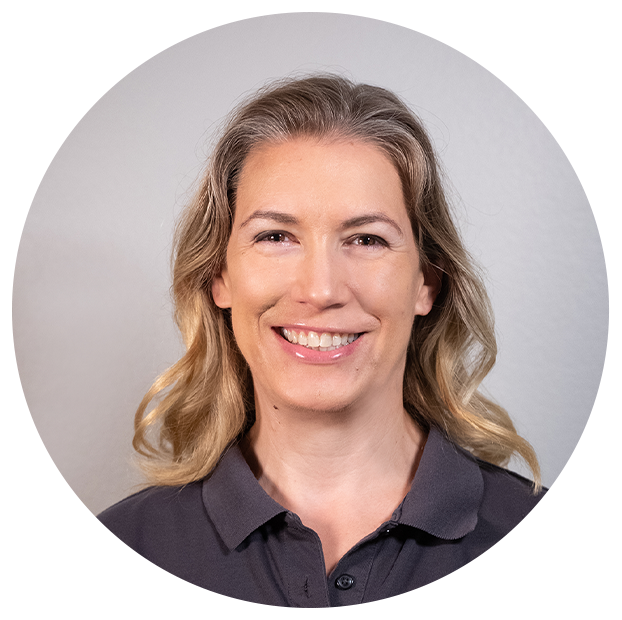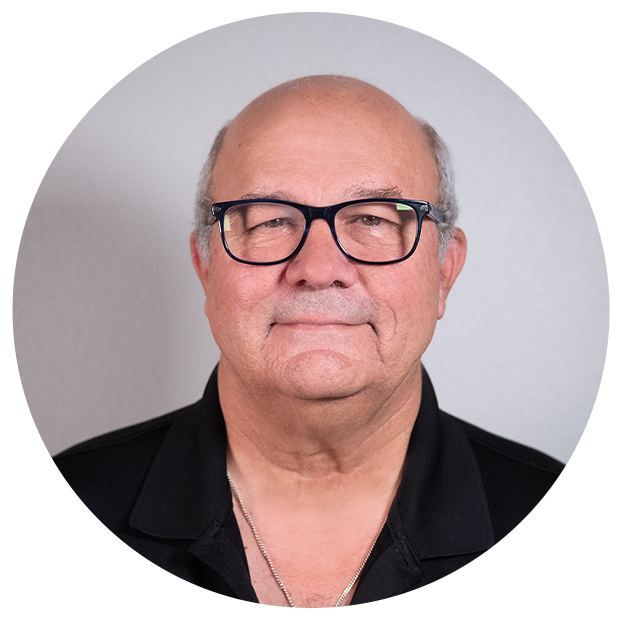 Joe Weller
Owner - Designer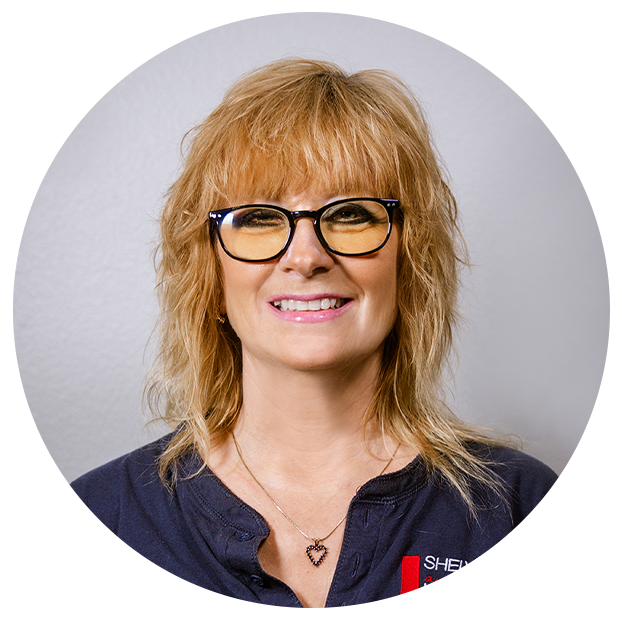 Wanda Handlin
Office Manager
Experienced In-House Installation Team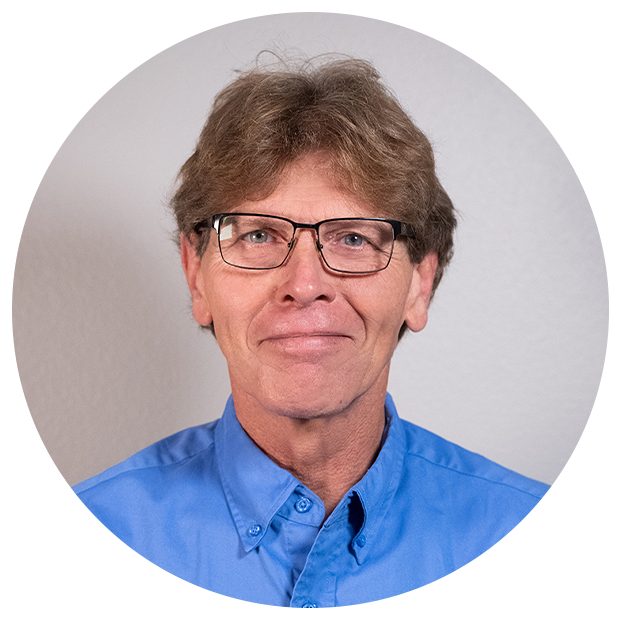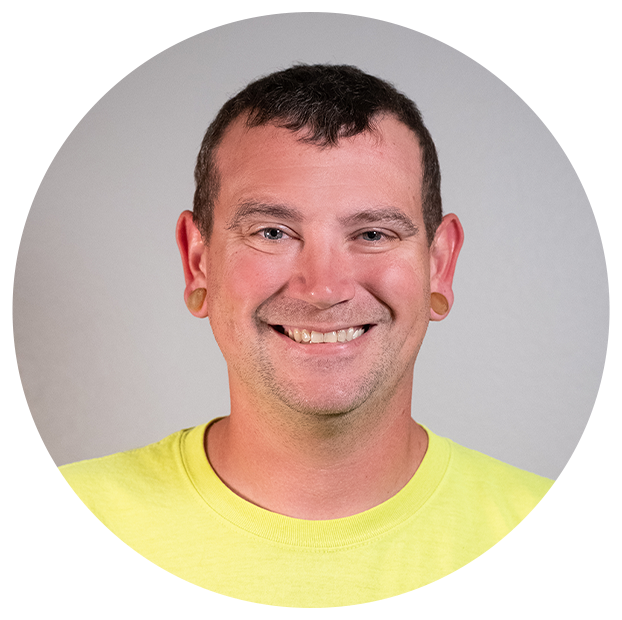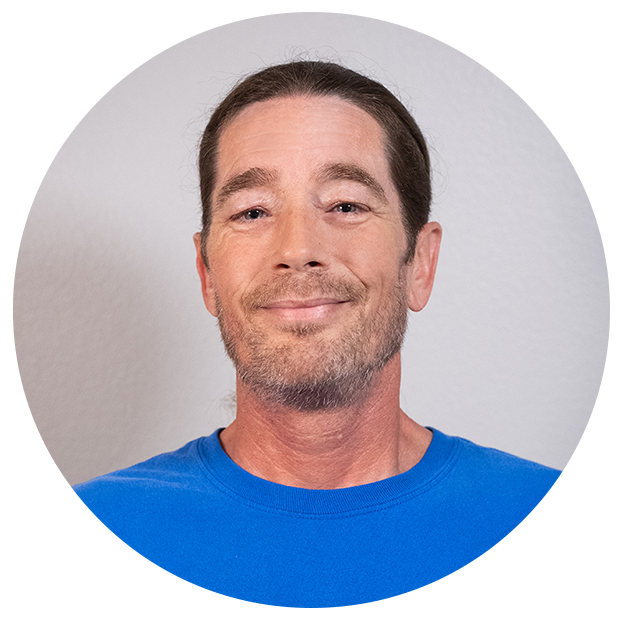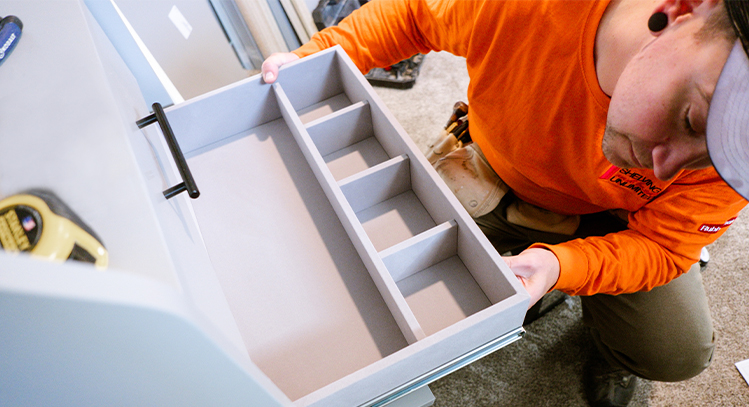 Our specialty is custom shelving. Therefore, our customer service is focused on helping to design the best custom shelving for your home – and giving you the best possible experience while we do it. We love what we do!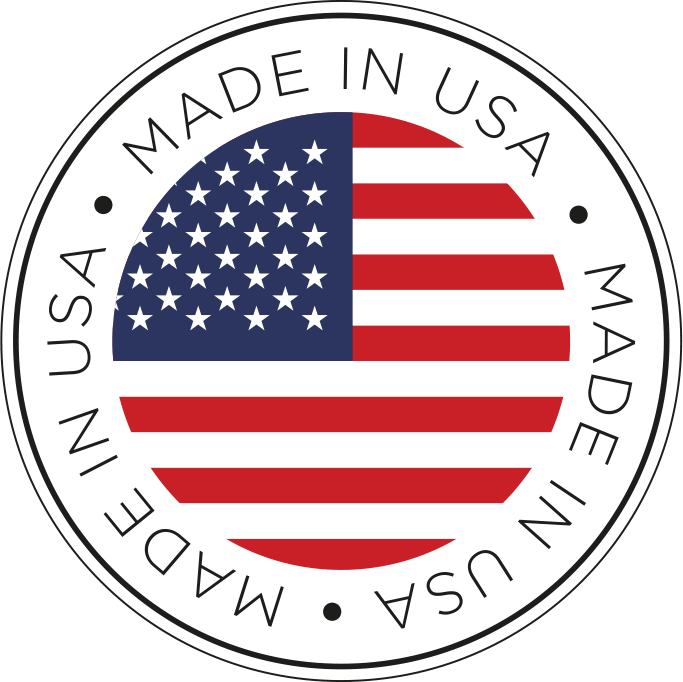 PROUDLY MADE IN THE U.S.A.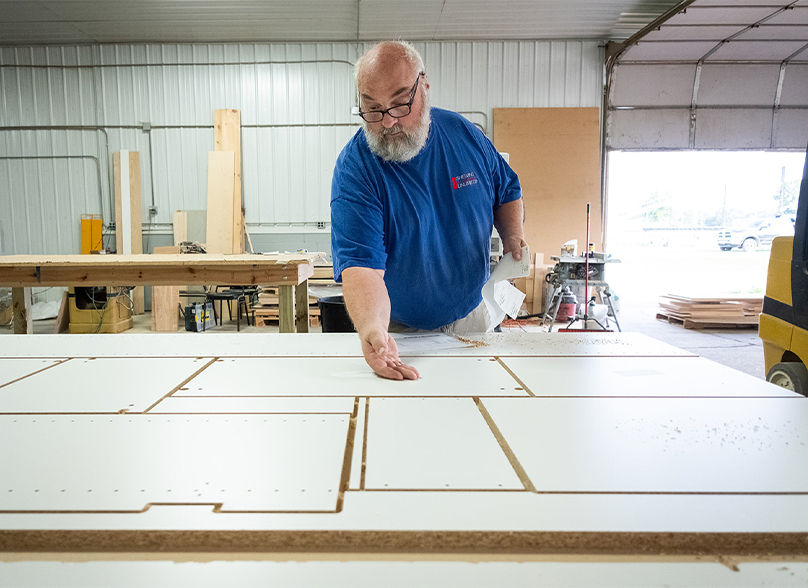 Don, our Fabrication Engineer. 
All of our melamine shelving units are made in-house and fabricated locally! We manufacture our own materials at our 4,000 sq. foot facility in South Beloit, IL.
Our CNC operator and fabrication engineer, Don, is a tenured industry expert in the manufacturing of melamine products. There are no limitations on what we can fabricate for your new closet. We customize every piece of shelving to meet your exact needs. We can also provide 3D drawings for your new design!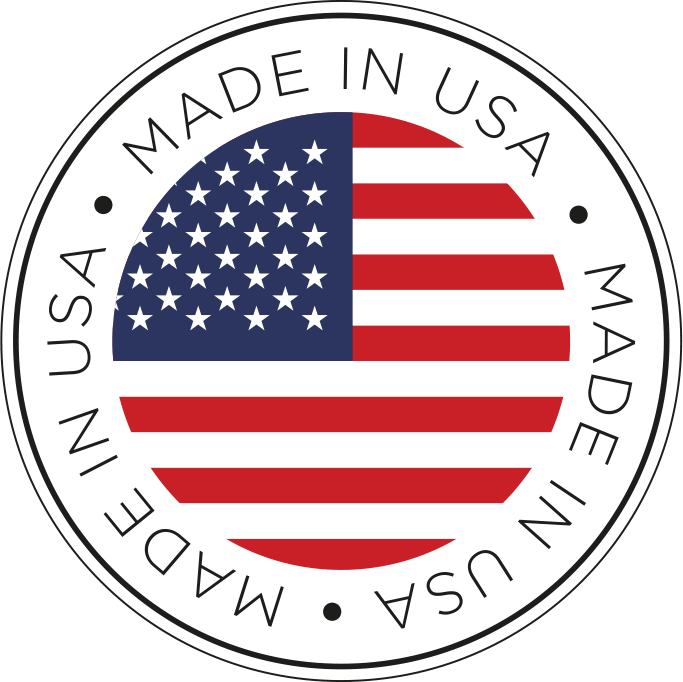 OUR EXPERIENCE GOES BEYOND CLOSETS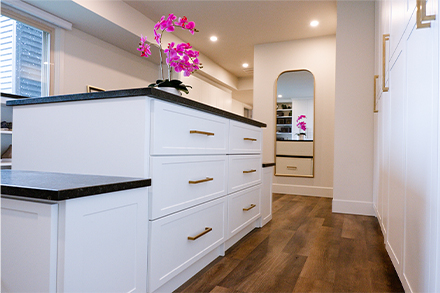 Make Life Easier With Upgraded Living Spaces!
At Shelving Unlimited, we can help you get the most out of the available space in your closet. Let us help design the closet of your dreams!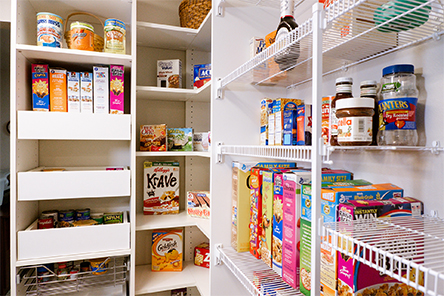 Low on Cabinet or Counter Space? Upgrade Your Pantry!
We have designed many pantries over the course of nearly 40 years of experience. We know exactly how to help increase the efficiency and functionality of your pantry.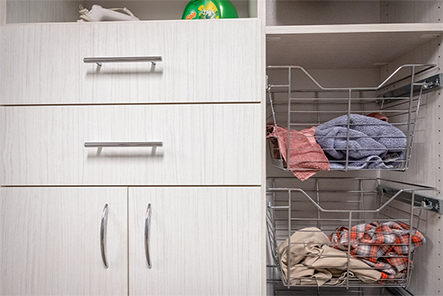 Is Your Laundry Area Getting Crowded? We Can Help!
From normal cabinets to stowaway ironing boards, we can design and install an improved laundry space without you ever getting your hands dirty!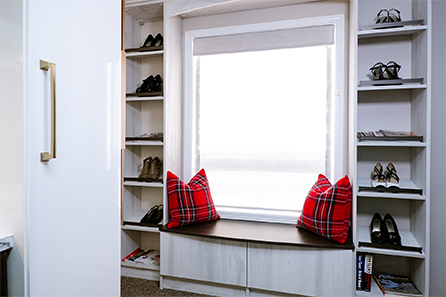 Tired of the Mess? We  Can Reduce Your Clutter!
Are your family's coats, hats, gloves, and shoes in your way? Let us analyze your needs within a FREE in-home consultation, and then design a layout to help eliminate clutter!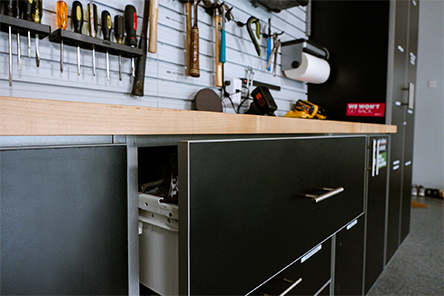 A Forgotten Room in Your Home? Be Proud of Your Garage!
We have melamine cabinets that can store all of your other outdoor necessities. Increase the usable storage space in your garage and raise the value of your home!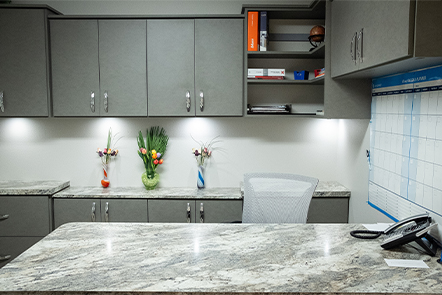 Looking for the Perfect Office Furniture for Your Space?
Commercial offices and home offices can be very unique spaces with sometimes unconventional dimensions. Let us design custom office furniture to fit your space perfectly and maximize your productivity!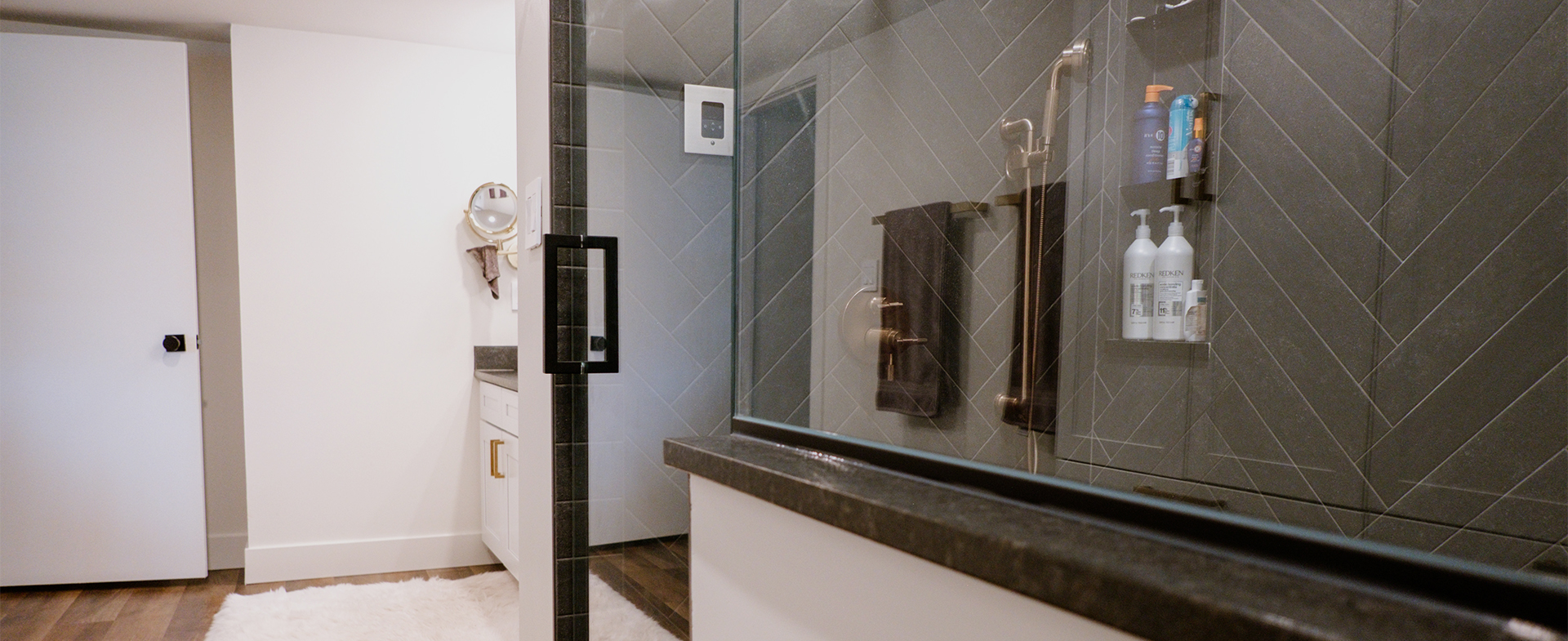 Our shower doors have no unsightly gaps.
The last thing you want to worry about in your new glass shower is the appearance of unsightly gaps that not only look bad, but also cause water to spill through.
These gaps happen because it is common for the walls and flooring in your home to not be 100% plumb. However, not all shower door contractors take the necessary time to make adjustments for those issues. We do!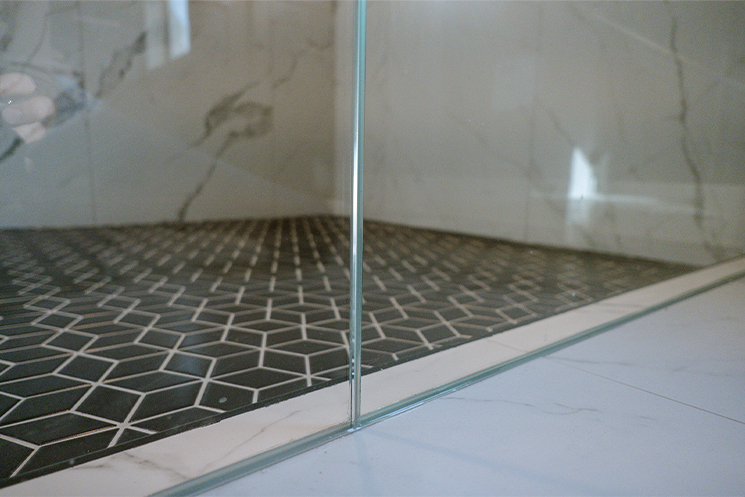 OUR INSTALLERS DO THEIR OWN MEASUREMENTS.
To prevent gaps, the precision of the shower door fabrication and the expertise of the installer is important.
We have our own professional installer that does his own measuring. This is extremely important to ensure accuracy for a smooth and pristine installation.
OUR SHOWER DOORS FIT SNUGLY.
At Shelving & Bath Unlimited, we promise to custom measure every application and are willing to custom cut a piece of glass to fit snugly within your shower. You won't be disappointed!
We want you to be 100% satisfied with our work. If you have ever heard of a horror story regarding shower doors, you will be avoiding that problem by calling us!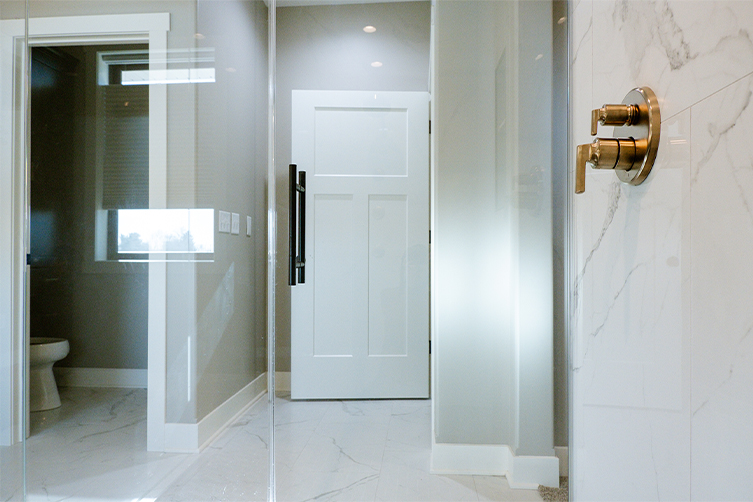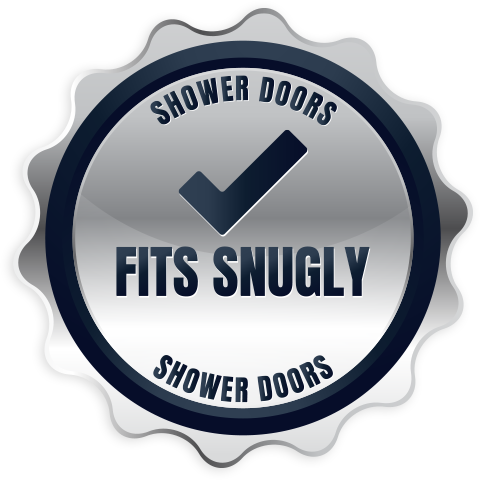 Say Goodbye to Hard Water Deposits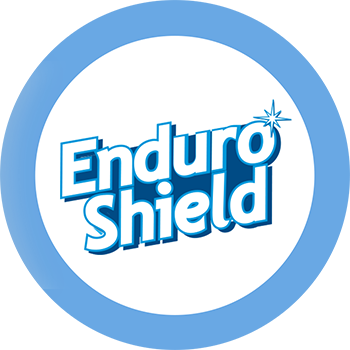 CLEAN EASIER WITH ENDUROSHIELD
We offer EnduroShield glass technology that helps protect your newly installed glass shower doors against hard water deposits and limescale buildup. It also prevents the growth of bacteria and the need for harsh and abrasive cleaning products.