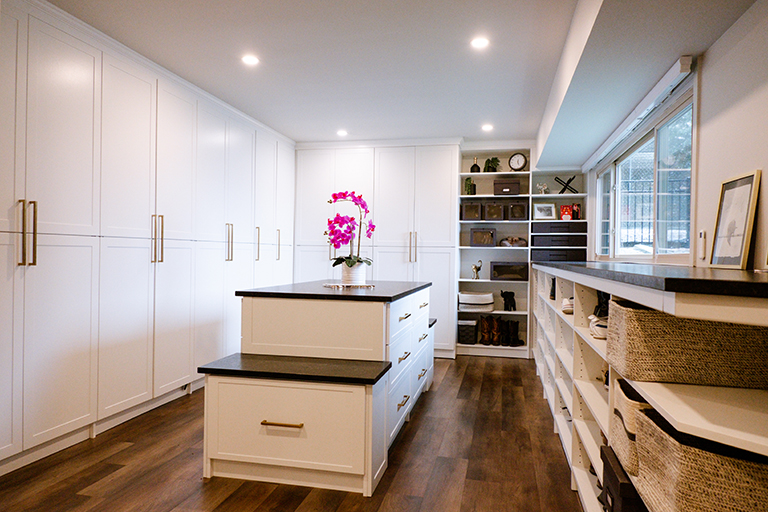 At Shelving Unlimited, we understand your closet shelving needs are unique, and no one does custom closets better than us! When it comes to creating custom closet solutions that are well organized, imaginative, and functional, we are the custom closets company more people choose near Beloit. The custom closets design options at Shelving Unlimited will help to maximize every inch of space while delivering the space-saving options our customers love.
Beloit Custom Closets Company
Shelving Unlimited is the top-rated shelving and bath remodeler near Beloit, and we have proudly served Beloit and the surrounding communities with exceptional customer service for over 35 years. Located in Rock County on the southern Wisconsin state line, the nearly 37,000 residents of Beloit celebrate a proud legacy of strength, beauty, and diversity. Offering the first-rate custom closets and shelving services to Beloit, you can trust Shelving Unlimited.
Beloit Custom Closets Design
Whether you are looking for a custom closets design to organize a messy bedroom or looking to design a new walk-in closet, we have the latest closet options you are looking for at Shelving Unlimited. Visit our custom closets company near Beloit to find the style, materials, and colors that will make your custom closets one of a kind! Let our team help you select the adjustable shelves, hanging areas, drawer features, and more when you choose Shelving Unlimited.
Beloit Custom Closets | Beloit Custom Closets Company | Beloit Custom Closets Design