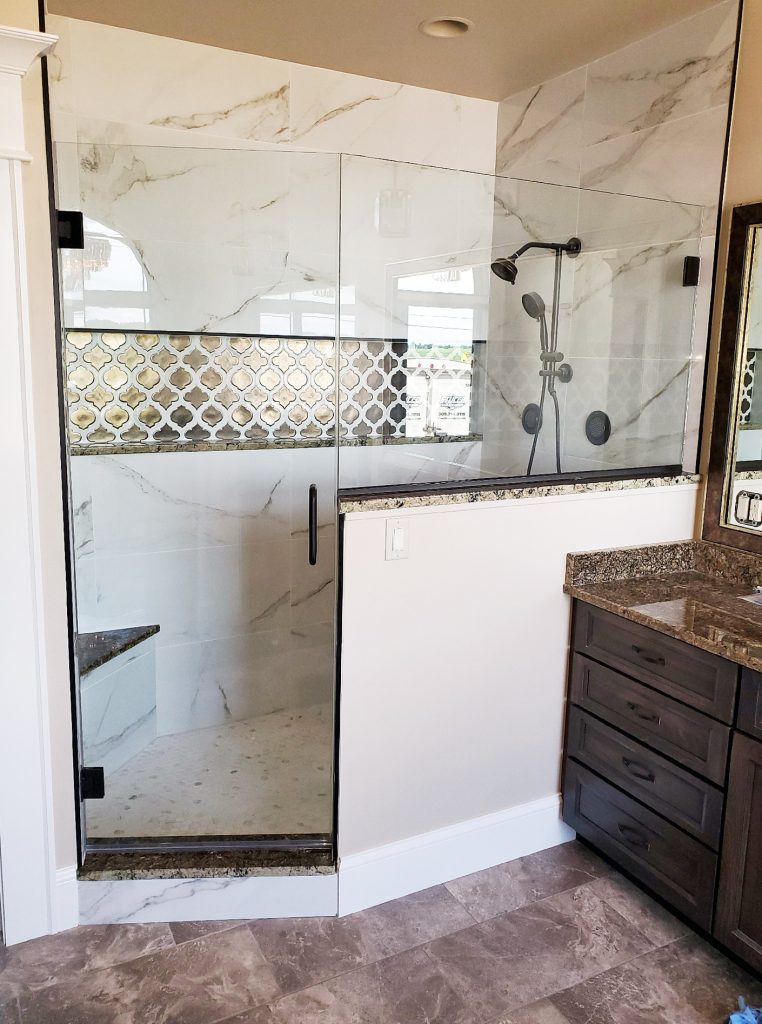 Shelving Unlimited is the #1 glass shower company serving Illinois and southern Wisconsin. We take pride in supplying our customers with top-of-the-line custom glass shower doors at reasonable prices. Shelving Unlimited has a vast selection of glass shower options available in many styles, colors, and finishes. Our prices are unbeatable, and our competitors cannot compare. Shelving Unlimited goes the extra mile to make sure our Beloit customers are more than satisfied with their custom glass shower doors.
Beloit Glass Shower Company
Shelving Unlimited has an exceptional reputation in the Beloit area. Beloit, Wisconsin, has over 37,000 residents and is located on the southern Wisconsin state line. The internationally renowned Beloit College and historic residential neighborhoods are close to our state-of-the-art glass shower company. Beloit clients can put their trust in Shelving Unlimited because our expert technicians are extremely professional with years of experience providing excellent custom glass shower doors.
Beloit Custom Glass Shower Doors
Shelving Unlimited only provides first-rate quality custom glass shower doors with exceptional pricing. You can expect excellent quality glass shower installations from us. We have many hardware and accessories options available to match your unique style. Shelving Unlimited is the top leader in the industry because we provide excellent quality glass showers with outstanding customer service. We are a highly recommended glass shower company. So, give Shelving Unlimited a call today!
Beloit Glass Shower | Beloit Glass Shower Company | Beloit Custom Glass Shower Doors