Beloit Melamine Laminate Closet Shelving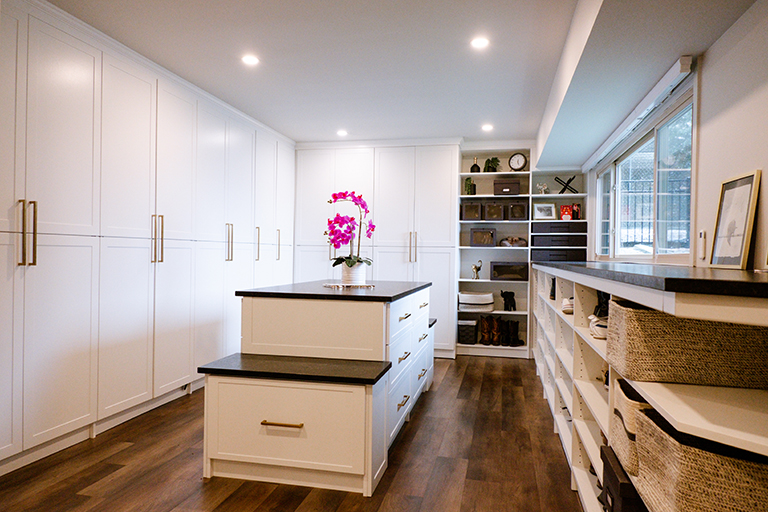 The Shelving Unlimited melamine closet shelving options will impress you with their look and ability to reduce clutter and add much-needed storage space. We are the leading shelving and bath renovation service and melamine laminate closet shelving provider near Beloit. A melamine closet renovation design by us will give your home a well-built addition to your space that adds beauty and value. At Shelving Unlimited, we specialize in creating more space for your family.
Beloit Melamine Laminate Closet Shelving Company
Shelving Unlimited is the top-rated shelving and bath remodeler near Beloit. Located in Rock County on the southern Wisconsin state line, the nearly 37,000 residents of Beloit celebrate a proud legacy of strength, beauty, and diversity. Offering the best melamine laminate closet shelving services to Beloit, we have a trusted reputation with Southern Wisconsin state line businesses and residential customers.
Beloit Melamine Laminate Closet Shelving Design
We are invested in the communities we serve and in our melamine closet shelving craft. For over 35 years, Shelving Unlimited has been the professional shelving and closet designer that you can rely on to complete your melamine laminate closet shelving project timely and according to budget. Our goal is customer satisfaction for every melamine closet shelving system we install. Call Shelving Unlimited for a finished product that is beautiful and built to last.
Beloit Melamine Laminate Closet Shelving | Beloit Melamine Laminate Closet Shelving Company | Beloit Melamine Laminate Closet Shelving Design