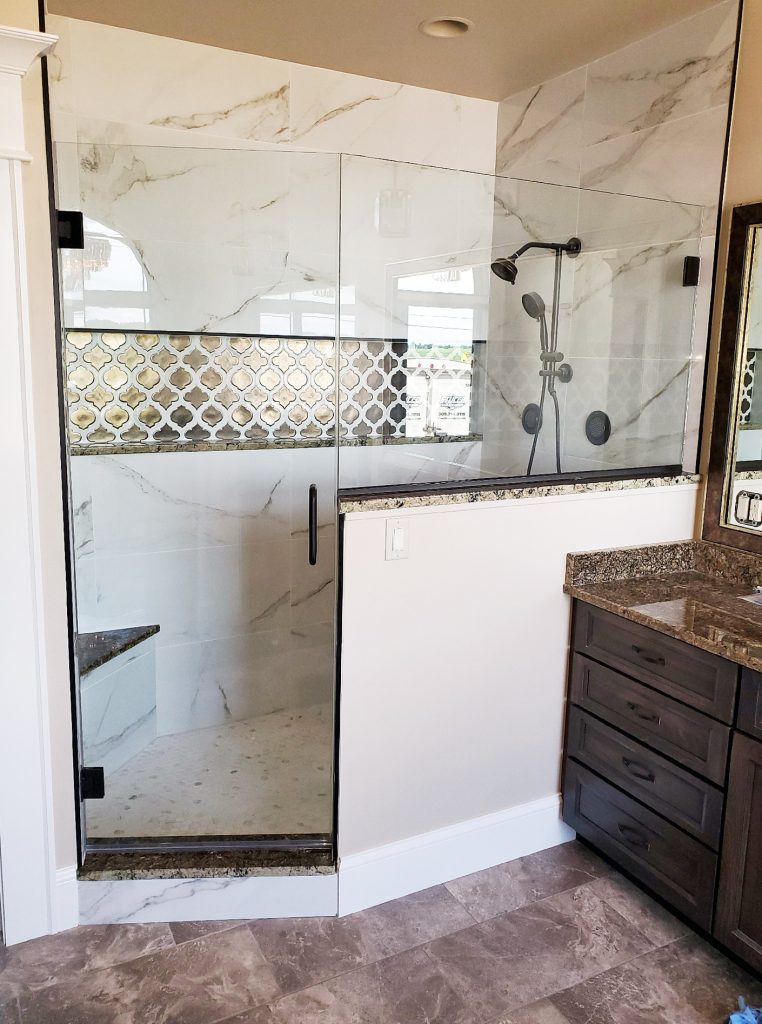 Are you searching for the perfect custom glass shower doors? Try Shelving Unlimited near Belvidere today! We have an extensive selection of glass showers and custom glass shower doors to choose from. If you do not see exactly what you want, our friendly and professional glass shower door company staff will help you find or design the glass shower that is right for your home and family. Beyond expectation customer service is what you get at Shelving Unlimited.
Belvidere Glass Shower Company
For nearly four decades, Shelving Unlimited has been proud to serve the residents of Belvidere and the surrounding communities with premier glass showers with the latest amenities and styles. Located in north-central Illinois just 75 miles from Chicago, Belvidere is the county seat of Boon County and is an industrial community with nearly 26,000 residents. Dedicated to the residents of Belvidere are the services of the glass shower company, Shelving Unlimited.
Belvidere Custom Glass Shower Doors
With excellent service and value from beginning to end, Shelving Unlimited is the preferred source for custom glass shower doors. Our installers are courteous and careful in your home or business, ensuring the least interruption of your daily routine as possible. Offering free glass shower installation estimates and help with shower designs, Shelving Unlimited is a full-service custom glass shower doors company near Belvidere that is here to help.
Belvidere Glass Shower | Belvidere Glass Shower Company | Belvidere Custom Glass Shower Doors