Boone County Closet Organizers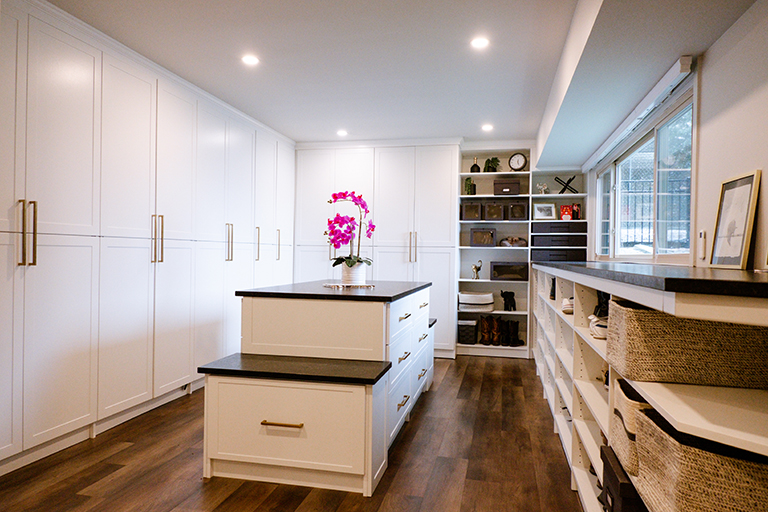 Shelving Unlimited can assist you in creating a closet space that fits your specific functional needs and allows you to be more efficient while rummaging through it each day. When you walk into your home closet in Boone County, are you overwhelmed with the chaos and disorganized mess you must shuffle through to select your clothes for the day? If you answered "yes", then you need the professionals at Shelving Unlimited. Our team of highly skilled and experienced closet organizers will be able to revamp and redesign your closet so that you know exactly where everything and anything is super quickly and without hesitation.
In the Boone County area, you will not find another team of closet organizers that genuinely love what they do and are excited to help you find peace in your closet space. The region of Boone County is the smallest of the "northern tier" counties, with an area of only 290 square miles. Boone County is located within the Rockford metro area and is home to roughly 54,000 residents. If you ask anyone in Boone County how they have and keep their closets so perfectly set up, they will say with the help of the closet organizers at Shelving Unlimited, of course.
After Shelving Unlimited is done with your closet in Boone County, you will be grateful for the skills our closet organizers possess. Your closet will never be the same, nor will you ever be able to look at it the same after Shelving Unlimited's closet organizers have completed our magic. After just one conversation with the closet organizers at Shelving Unlimited, you will have peace of mind that your home in Boone County is in the most skilled and knowledgeable hands in all of Boone County!
Boone County Closet Organizers