Boone County Melamine Laminate Closet Shelving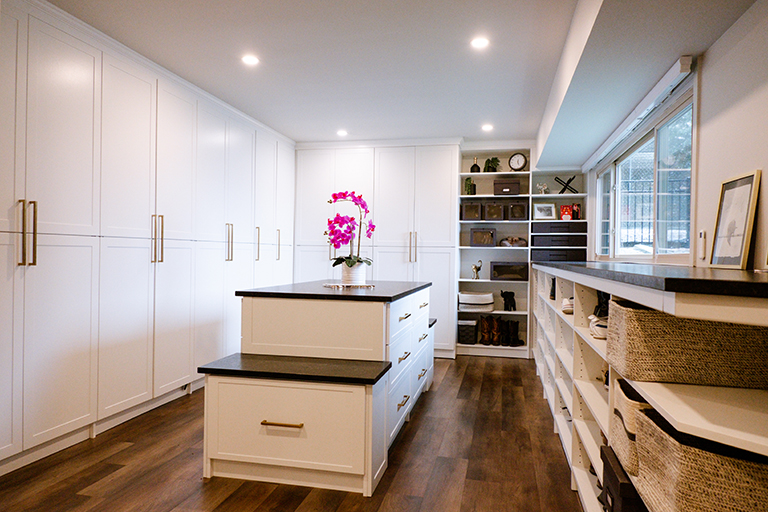 Why choose Shelving Unlimited for a custom melamine laminate closet shelving design? It's obvious! Quality and customized options, of course! We are a melamine closet shelving provider, and we stock premium quality materials and fashionable hardware with accessories to fit any taste and decor. At Shelving Unlimited, we guarantee you will receive the melamine closets you want at a price you will appreciate.
Boone County Melamine Laminate Closet Shelving Company
At Shelving Unlimited, we want our Boone County customers to know they can get a quote on melamine laminate closet shelving designs that are perfectly suited to their needs, and we are always here to help! The captivating community of Boone County, with a population of slightly over 53,000, is a flourishing county with amenities for residents and visitors alike. See the styles, colors, and options afforded by versatile melamine closet shelving from Shelving Unlimited.
Boone County Melamine Laminate Closet Shelving Design
When it is time to update your closet space, you need the services of Shelving Unlimited. Our professionals will help you determine the melamine laminate closet shelving options that fits your need, décor, and personal preference. Identifying these things helps determine your quote accurately to avoid any surprise costs. Near Boone County, the one to call today to get started on your melamine closets quote is Shelving Unlimited.
Boone County Melamine Laminate Closet Shelving | Boone County Melamine Laminate Closet Shelving Company | Boone County Melamine Laminate Closet Shelving Design