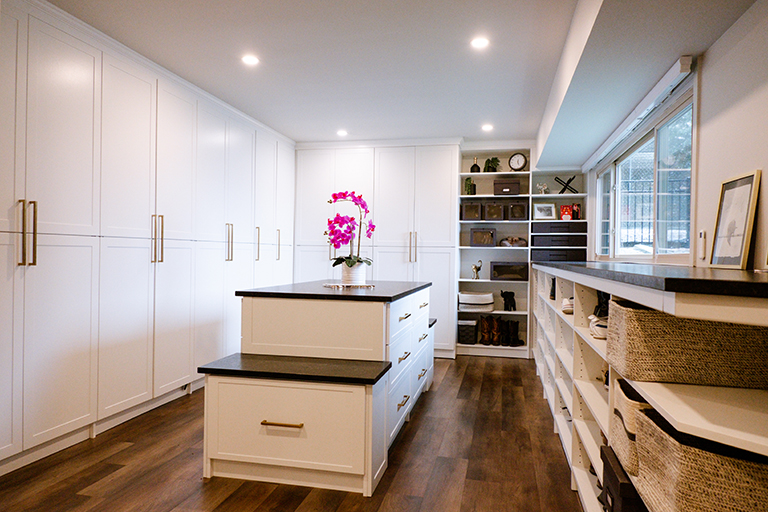 Shelving Unlimited the premier closet shelving company near Byron has been helping to transform closet shelving design and storage space with excellent customer satisfaction for over 35 years. Our closet shelving design team will help you create a custom closet organization system that will fit perfectly and meet your functional needs. Bring in your measurements or call us today for a free in-home consultation with one of our professional closet shelving designers who will meet with you to measure and discuss your closet shelving needs and options.
Byron Closet Shelving Company
Along the Rock River in Ogle County, Illinois is the beautiful city of Byron, a modern urban community with a friendly rural character. Near Byron, the closet shelving company of Shelving Unlimited offers residents' access to custom closet shelving and designs along with professional closet shelving specialists who expertly install each closet shelving design quickly and with attention to detail. Because closet shelving projects differ, Shelving Unlimited takes the time to evaluate your space, style, and budget when creating your perfect closet shelving design.
Byron Closet Shelving Design
Whether your closet shelving design project is a new construction build or a quick remodel, Shelving Unlimited has the storage and closet shelving hardware to complete the look you desire. We are the full-service closet shelving company near Byron that will design, manufacture, and install your custom closet shelving to your exact specifications. When you are ready to complete a new walk-in closet or organized storage space, we have the closet shelving options more Byron homeowners want. Call Shelving Unlimited today at (815) 654-3000!
Byron Closet Shelving | Byron Closet Shelving Company | Byron Closet Shelving Design