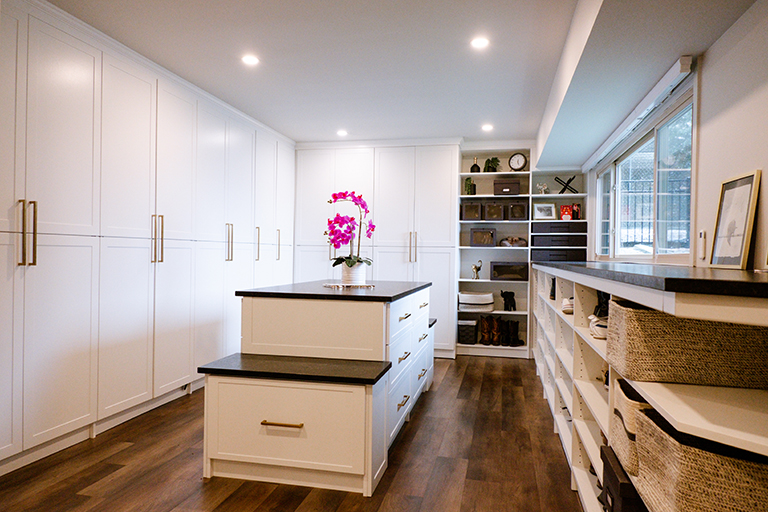 At Shelving Unlimited, we know your closet shelving needs are unique, and no one does custom closets better near Byron than us. When it comes to creating a custom closet design that is well organized, imaginative, and functionally accommodates your needs while being aesthetically pleasing, you need the custom closets company, Shelving Unlimited. We take the time to evaluate your space, style, and budget when creating your perfect custom closets design.
Byron Custom Closets Company
At Shelving Unlimited, we help create the custom closets that maximize every inch with space-saving organizational options Byron customers love. Along the Rock River in Ogle County, Illinois is the beautiful city of Byron. It is a modern urban community with a friendly rural character. Shelving Unlimited has proudly served Byron and the surrounding communities with exceptional custom closets design and outstanding customer service for over 35 years.
Byron Custom Closets Design
Whether you are looking for custom closets shelving to organize a messy bedroom or need a custom closets design when building a new walk-in closet, we have the most sought after organizational options near Byron at Shelving Unlimited. Contact us today, or visit our showroom to find the style, materials, and colors that will make your custom closets project pop! Call the custom closets company Shelving Unlimited for a custom closets design today.
Byron Custom Closets | Byron Custom Closets Company | Byron Custom Closets Design