Cherry Valley Custom Closet Organization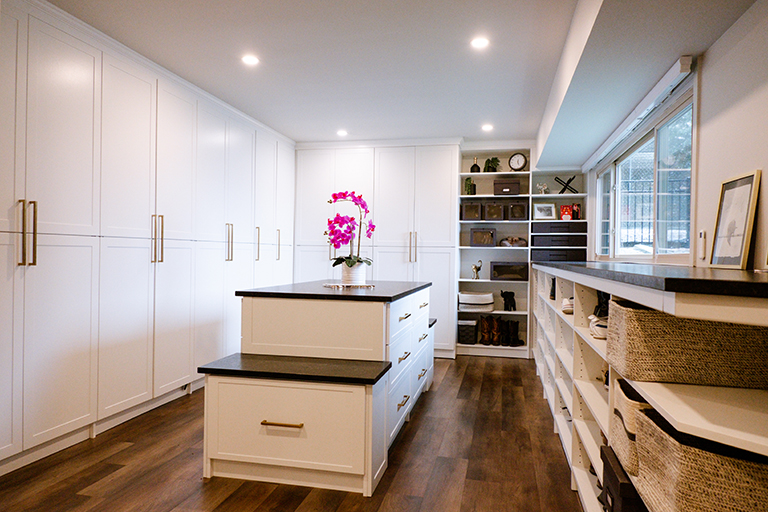 A Shelving Unlimited customer service representative takes the time to listen and observe so that we ensure all the necessary custom closet organization design features that compliment your available space are implemented. Known throughout Northern Illinois and Southern Wisconsin for providing unique custom closet organization designs, we are the leading closet company that understands the importance of utilizing space. We offer an unparalleled customer experience from the initial estimate to the finished installation, giving you peace of mind.
Shelving Unlimited offers a state of the art showroom so that the residents of Cherry Valley can see our custom closet organization systems and shelving design options. Cherry Valley is a close-knit community located along the Kishwaukee River Valley in Northern Illinois with just more than 2,000 residents. Do not waste another day searching for your perfect custom closet organization systems when you can call Shelving Unlimited near Cherry Valley today to get started!
Our custom closet design professionals at Shelving Unlimited will accurately measure out your space to transform your closet. The key to a good custom closet organization design is to understand how to best maximize the size and shape of your space, with over three decades of experience Shelving Unlimited are experts in this field! Let our team bring your dream custom closet to life in one day! For a free on-site consultation, call the custom closet organization experts at Shelving Unlimited or stop by our showroom today.
Cherry Valley Custom Closet Organization