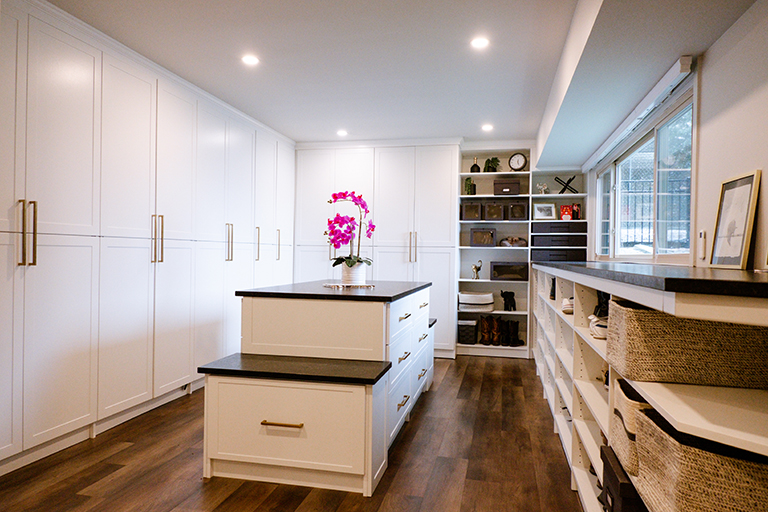 Do you lack efficient space in your closets to store things properly? If so Shelving Unlimited has 35 years of experience in transforming closet spaces with the best in closet shelving design and layout. Our team of professional closet shelving installers knows how to maximize space in your Davis home's walk-in closets. As a Closet Shelving Company, Shelving Unlimited takes pride in one-day installations.
Davis Closet Shelving Company
Get beautiful closet shelving near Davis, Illinois when you work with Shelving Unlimited. The village of Davis offers historic charm and simplicity just 3 miles from Lake Summerset with a population of 662. Davis has a post office that has been in operation since 1858. If you have a history of struggling to keep your closets organized then contact our Closet Shelving Company for a unique closet shelving design.
Davis Closet Shelving Design
Shelving Unlimited invites you to visit our newly renovated showroom and see firsthand the fantastic array of solid colors + 50 thermally fused laminate colors. Our Closet Shelving Company offers expert installers that deliver a complete closet shelving install that will eliminate clutter. Shelving Unlimited offers custom closet shelving design done right, so every bit of space is used efficiently. Schedule a FREE no-obligation consultation by calling (815) 654-3000.
Davis Closet Shelving | Davis Closet Shelving Company | Davis Closet Shelving Design