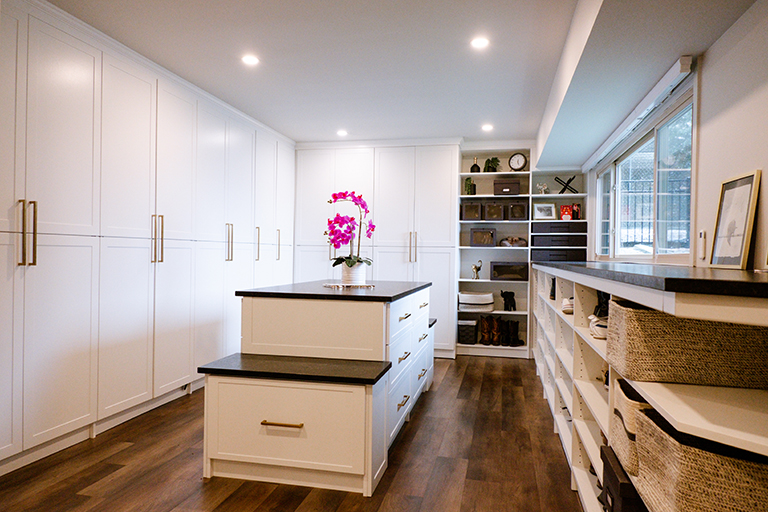 There are many things in life you can't control, but having organized closet shelving is not one of them. At Shelving Unlimited we can reduce clutter with our closet shelving design that provides an efficient layout. With over 35 years of experience as a Closet Shelving Company Shelving Unlimited can renovate your Durand walk-in closet with a tailored closet shelving design that takes advantage of every inch of space.
Durand Closet Shelving Company
Shelving Unlimited offers the key to success because we analyze your closet shelving need and measure everything with accuracy before we design the best layout. The small village of Durand, Illinois, is big in heart and is approximately 5 miles from Lake Summerset. Durand is nicknamed "Village of Volunteers," with 1,443 residents. Shelving Unlimited is the Closet Shelving Company who installs dream closet shelving designs in just one day.
Durand Closet Shelving Design
Increase functionality and room with the top closet shelving design. Shelving Unlimited takes the time to listen and observe your space so that we can integrate all the necessary design features that compliment your closet shelving. Shelving Unlimited is a reliable Closet Shelving Company so call (815) 654-3000 for a FREE no-obligation in-home consultation!
Durand Closet Shelving | Durand Closet Shelving Company | Durand Closet Shelving Design