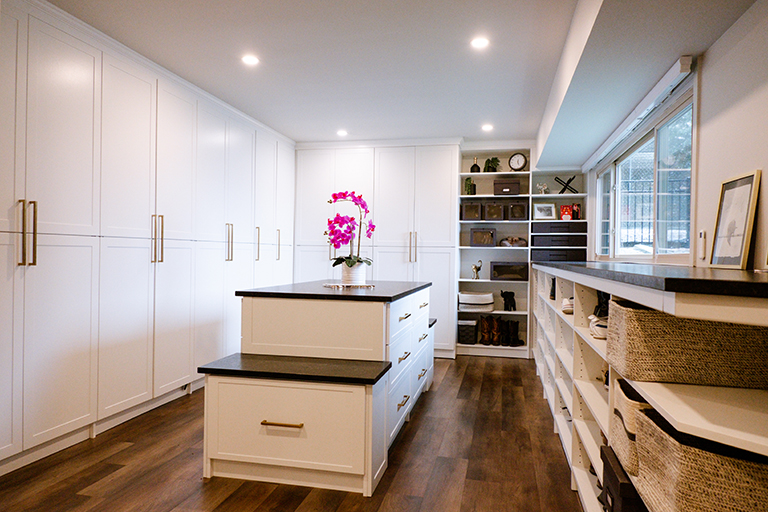 Are you looking for picture-perfect closets installed in one day? If, so Shelving Unlimited is a Closet Shelving Company that is celebrating 35 years of service in northern Illinois and southern Wisconsin. We help you manage your space with custom closet shelving. Shelving Unlimited offers over 35 years of experience at closet shelving design, and we look forward to transforming your Edgerton home with closet shelving.
Edgerton Closet Shelving Company
Shelving Unlimited provides two types of closet shelving that come in solid colors + 50 thermally fused laminate colors. Edgerton, Wisconsin is a thriving community with 5,461 residents that lies in both Dane and Rock County. The charming city of Edgerton is rich in established history. Our Closet Shelving Company offers unparalleled experience with closet shelving design, so when you're ready to upgrade your space contact Shelving Unlimited.
Edgerton Closet Shelving Design
Shelving Unlimited offers a showroom where you can see for yourself the variety of styles and layouts. When you need beautiful closet shelving, you can count on the professionals at our Closet Shelving Company. Shelving Unlimited has a reputation for great closets installs and modern closet shelving design. Feel free to call (815) 654-3000 with your questions or stop by and check out our newly remodeled showroom.
Edgerton Closet Shelving | Edgerton Closet Shelving Company | Edgerton Closet Shelving Design