Evansville Closet Shelving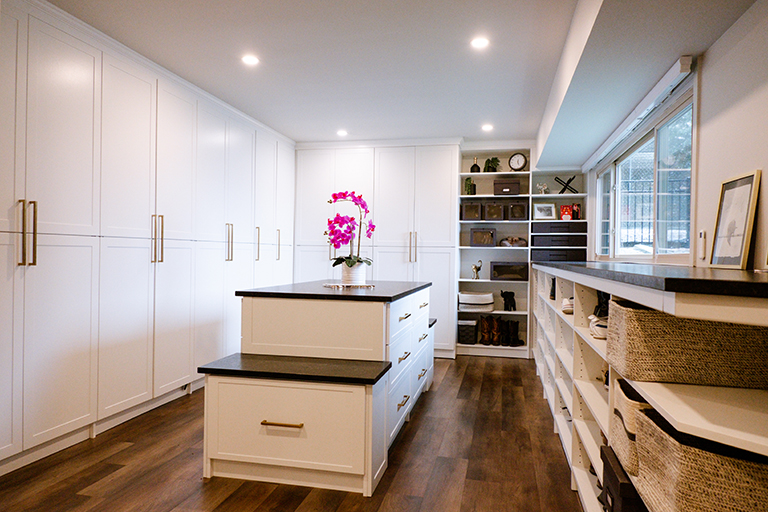 Shelving Unlimited increases efficiency and functionality with our 35 years of experience in closet shelving. We are a leading Closet Shelving Company who understands the importance of proper layout. Our goal is to help you take advantage of every inch through our smart closet shelving design. Shelving Unlimited is determined to give your Evansville home the closet space it needs at an affordable price.
Evansville Closet Shelving Company
Shelving Unlimited offers a showroom for you to see firsthand the range of closet shelving we offer. Evansville is located in southern Wisconsin and was named Choice Destination by Discover Wisconsin. Evansville is a friendly community with 5,012 residents and has plenty of natural beauty. Shelving Unlimited is the Closet Shelving Company that installs the picture-perfect closets in one day. The key is closet shelving design, and with over three decades of skill, we know how to maximize your space.
Evansville Closet Shelving Design
Our professional team measures with precision to ensure a custom design layout that will work well for you and your lifestyle. Many customers recommend us to family and friends because they consider Shelving Unlimited the premier Closet Shelving Company. Allow Shelving Unlimited to provide you with a FREE in-home consultation by calling (815) 654-3000 or stop by our showroom. Allow our experts to bring your beautiful dream closet shelving design to life.
Evansville Closet Shelving | Evansville Closet Shelving Company | Evansville Closet Shelving Design