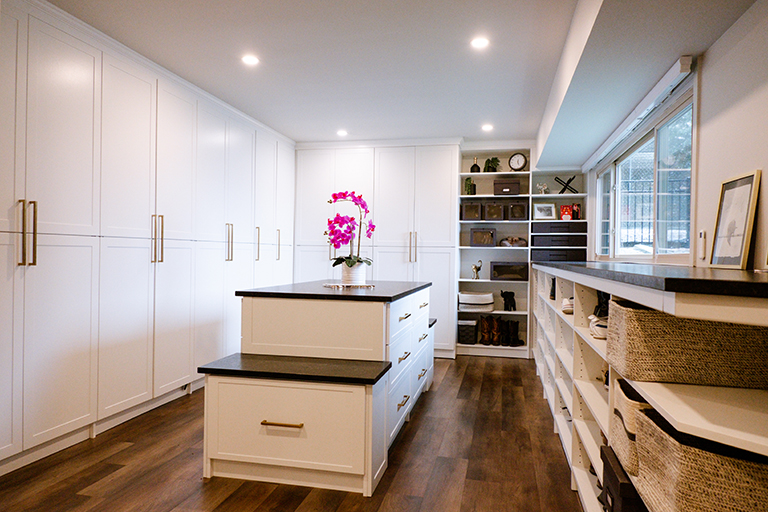 For over 35 years Shelving Unlimited has been maximizing space with the precision layout and design of closet shelving. As a Closet Shelving Company, we take pride in servicing Northern Illinois and Southern Wisconsin. Our smart closet shelving design takes advantage of space by meticulously measuring items. Shelving Unlimited offers beautiful solid colors along with over 50 thermally fused laminate color options for your Freeport home.
Freeport Closet Shelving Company
Visit the showroom of Shelving Unlimited to see firsthand the range of closet shelving we offer. Freeport has a population of 25,638 which makes it the largest city in Stephenson County, Illinois. Freeport has a unique heritage and values community. Shelving Unlimited can transform any space with key closet shelving designs. As a Closet Shelving Company, we will maximize your space at an affordable cost.
Freeport Closet Shelving Design
We guarantee precision to ensure a customized design layout that takes advantage of every inch of space. Many customers consider Shelving Unlimited the leading Closet Shelving Company because we offer installs in one day. Shelving Unlimited looks forward to giving you a FREE in-home consultation. Now is the time to bring your beautiful closet shelving design to life, so call (815) 654-3000 to speak with a team member.
Freeport Closet Shelving | Freeport Closet Shelving Company | Freeport Closet Shelving Design