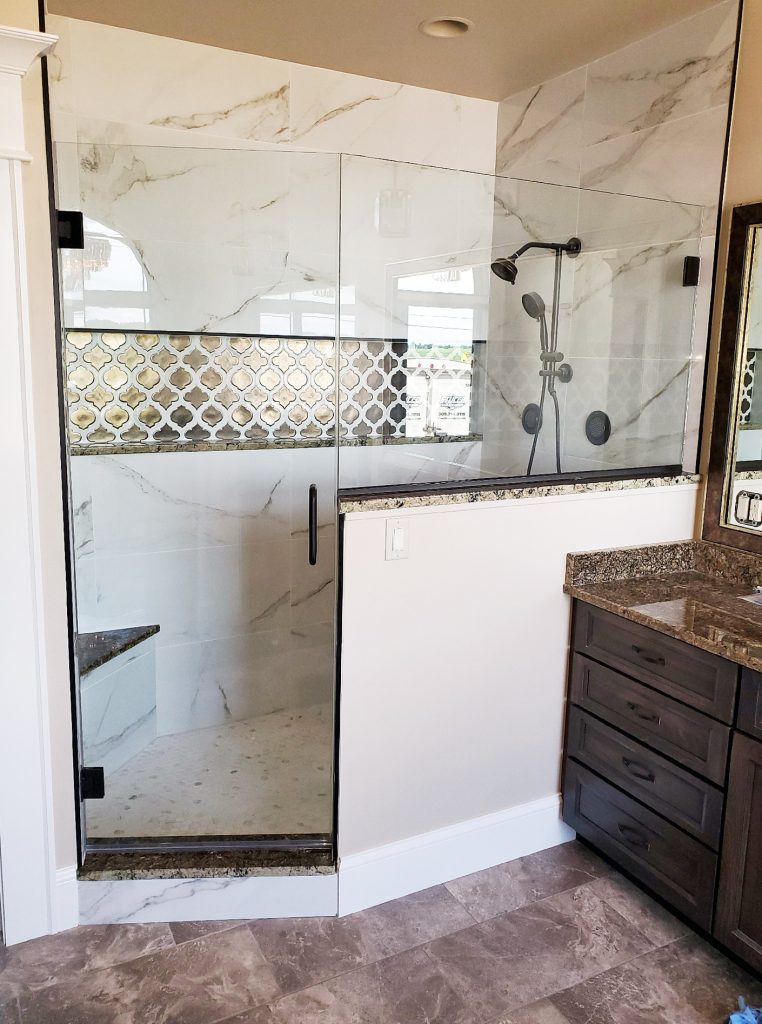 Are you looking to install a new glass shower in your bathroom? If so, Shelving Unlimited is the glass shower company for you! We pride ourselves on our custom glass shower doors' quality and style, and we are the top-rated glass shower company near Janesville, WI. The affordable prices offered by Shelving Unlimited make upgrading your bathroom to a glass shower easy and attainable. If you are looking for custom glass shower doors and glass showers in the Janesville area, contact Shelving Unlimited.
Janesville Glass Shower Company
Janesville is a city in Southern Wisconsin and the largest city in Rock County. With a population of 64,575, Janesville is known as "Wisconsin's Park Place" and provides an excellent respite for its residents. Let Shelving Unlimited elevate your bathroom with a new glass shower, you will not regret it! We will work efficiently to minimize interruption to your home and save you money.
Janesville Custom Glass Shower Doors
Shelving Unlimited has years of experience as a respected and well-known glass shower company. Offering many styles and options, our custom glass shower doors will make your bathroom unique. Our glass showers are durable of the highest quality, making your investment long-lasting. Choose Shelving Unlimited as your glass shower company and upgrade your bathroom today!
Janesville Glass Shower | Janesville Glass Shower Company | Janesville Custom Glass Shower Doors