Janesville Laminate Closet Shelving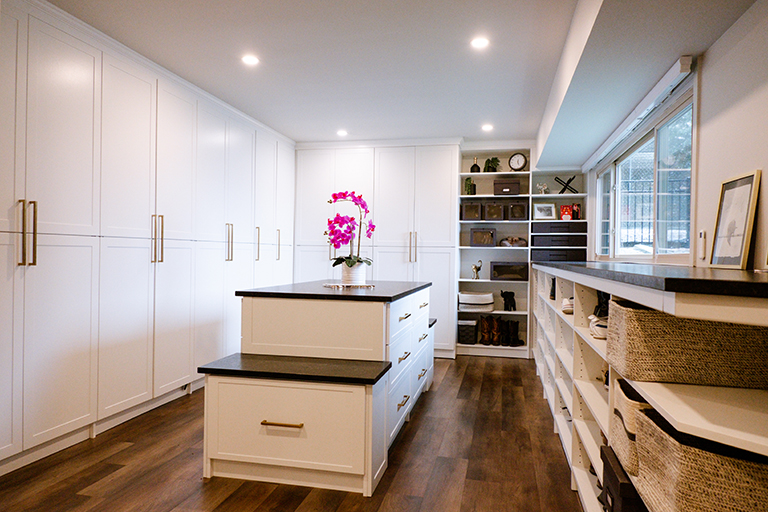 Do you need an excellent laminate closet shelving design? If so, Shelving Unlimited is known for providing quick laminate closet shelving that stands the test of time. Our team of professional closet shelving installers are experts on how to maximize space in your Janesville home. As a dependable Laminate Closet Shelving Company, you can count on us for picture-perfect laminate closet shelving in just one day.
Janesville Laminate Closet Shelving Company
Get the best laminate closet shelving designs near Janesville when you work with Shelving Unlimited. The city of Janesville, Wisconsin is the county seat of Rock County and has about 63,000 residents. When residents of Janesville need superior laminate closet shelving, they know to call Shelving Unlimited. If you have a history of struggling to keep your closets organized then contact our Laminate Closet Shelving Company for a unique closet shelving design.
Janesville Laminate Closet Shelving Design
Our Laminate Closet Shelving Company provides experienced installers that deliver a complete laminate closet shelving design. Shelving Unlimited invites the residents of Janesville to visit our newly renovated showroom and see firsthand the fantastic array of solid colors + 50 thermally fused laminate colors. Shelving Unlimited offers custom laminate closet shelving designs done right, so every bit of space is used efficiently. Get in contact with the professionals at Shelving Unlimited to schedule a free on-site estimate by calling (815) 654-3000 today!
Janesville Laminate Closet Shelving | Janesville Laminate Closet Shelving Company | Janesville Laminate Closet Shelving Design