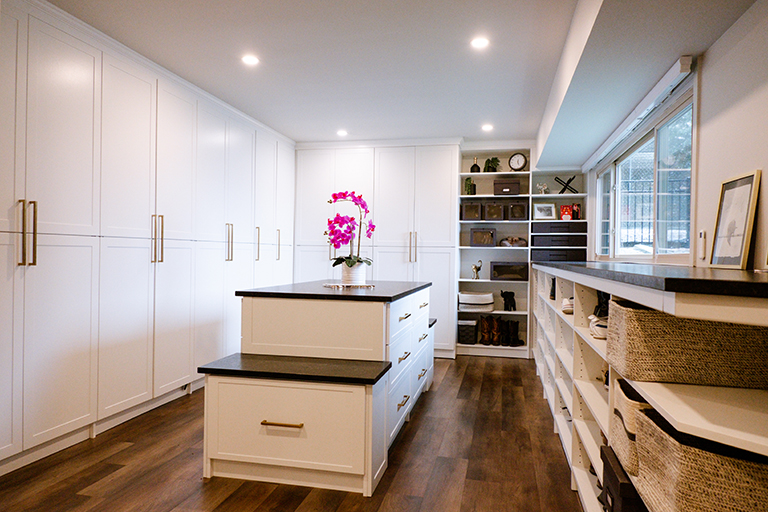 Get amazing closet shelving installed in just one day with Shelving Unlimited. We are a Closet Shelving Company celebrating 35 years of service in Northern Illinois and Southern Wisconsin. We help you achieve a transformation of closet spaces with custom closet shelving. Shelving Unlimited knows the key to success is closet shelving design, and we highly recommend a consultation for your Lanark home.
Lanark Closet Shelving Company
Shelving Unlimited offers beautiful melamine closet shelving along with the best customer service. Lanark is a small community with 1,584 residents and has historic buildings in the business district. The peaceful town of Lanark is just miles from Lake Carroll in Northwest Illinois. Our Closet Shelving Company offers an unparalleled experience with closet shelving design, giving you peace of mind.
Lanark Closet Shelving Design
Shelving Unlimited welcomes you to visit our showroom to be inspired by our products, style, and layouts. When you need stunning closet shelving, you can count on the specialists at our Closet Shelving Company. Shelving Unlimited provides modern closet shelving designs that makes sense for your busy life. Call (815) 654-3000 to request a FREE in-home consultation.
Lanark Closet Shelving | Lanark Closet Shelving Company | Lanark Closet Shelving Design