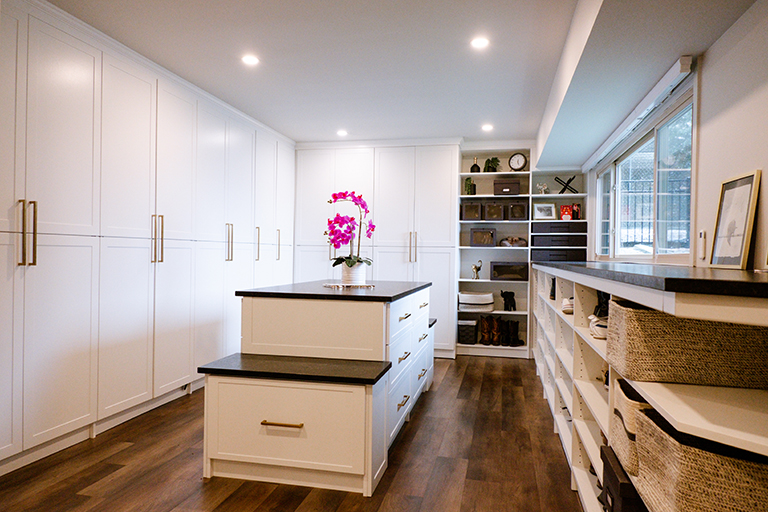 Have you heard? Shelving Unlimited is the preferred custom closets company in the industry. We are dedicated to staying on top of the ever-changing shelving trends to provide our customers with custom closets designs in the most popular styles available. Our customer service and great prices keep Lanark customers coming back. Whether you need a full closet renovation, or you are upgrading existing shelving, the custom closets you want are found at Shelving Unlimited!
Lanark Custom Closets Company
Shelving Unlimited offers beautiful custom closets designs along with the best customer service anywhere near Lanark. Lanark is a small community with just more than 1,500 residents with a historic business district, stately trees, and magnificent homes. The peaceful town is just miles from Lake Carroll in Northwest IL. Lanark customers can feel confident in choosing our design experts to create custom closet shelving at our custom closet company, Shelving Unlimited.
Lanark Custom Closets Design
If you have not shopped for custom closet shelving in a while, you are going to be pleasantly surprised at the choices Shelving Unlimited has to offer. Whether your preference is the traditional style or the more modern and stylish organizational custom closets design systems, we have it! We offer custom closet design done right, so every bit of space is used efficiently. Call Shelving Unlimited today to request a FREE in-home consultation.
Lanark Custom Closets | Lanark Custom Closets Company | Lanark Custom Closets Design