Loves Park Custom Closet Organization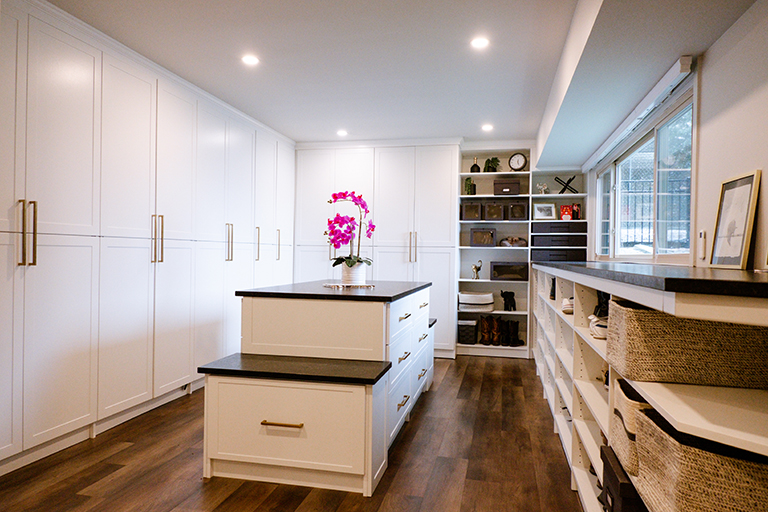 Have you heard? Shelving Unlimited is the preferred source for custom closet organization systems in the industry. We are dedicated to staying on top of the ever changing shelving trends to provide our customers the custom closet designs in the most popular styles available. Our customer service and great prices keep Loves Park customers coming back. Whether you need a full closet renovation, or you are upgrading existing shelving, the custom closet organization you need is found at Shelving Unlimited! 
Shelving Unlimited offers beautiful custom closet organization designs along with the best customer service anywhere near Loves Park. The charming community of Loves Park is a suburb of Rockford with nearly 21,000 residents. Loves Park customers can feel confident in choosing our design experts to create the custom closet organization and shelving designs that enhance your usable space. Shelving Unlimited customers near Loves Park know us as the preferred closet company because of our elite designs and quick services.
If you haven't shopped for custom closet organization systems in a while you are going to be pleasantly surprised at the choices Shelving Unlimited has to offer. Whether your preference is the traditional style or the more modern and stylish custom closet organization design systems, we have it. Shelving Unlimited takes great pride in offering the custom closet organization services and uses the highest industry standard materials to ensure you satisfaction when you need lasting storage solutions. Call Shelving Unlimited today to get started!
Loves Park Custom Closet Organization