Loves Park Melamine Laminate Closet Shelving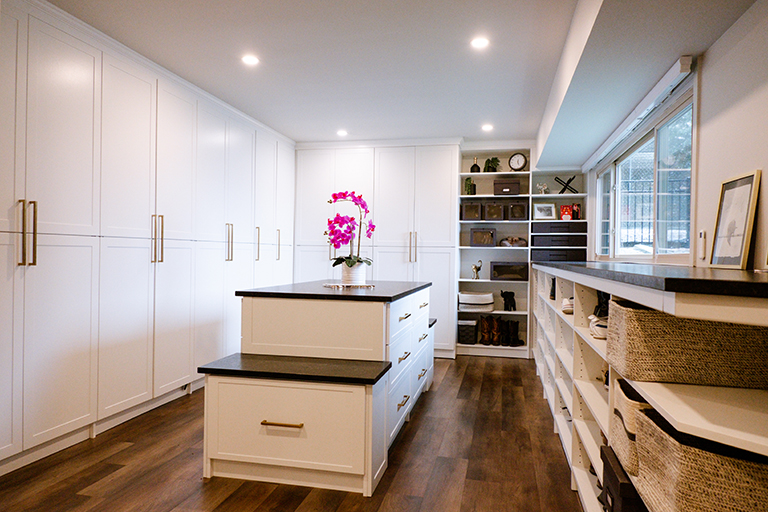 The Shelving Unlimited team is here to help transform your old closet into a functional, well-organized, and stylish space! When you update with melamine closet shelving, we are the preferred melamine laminate closet shelving company near Loves Park you can depend on. The innovative configurations and popular melamine closet shelving colors and styles at Shelving Unlimited will create beautiful melamine closets custom-designed for your Loves Park home.
Loves Park Melamine Laminate Closet Shelving Company
Known as "the City with a Heart," the city of Loves Park rests along the beautiful Rock River. It is located in both Boon and Winnebago Counties, conveniently close to Shelving Unlimited. When the nearly 24,000 residents in the close-knit community of Loves Park call Shelving Unlimited, they know they will receive the hottest new melamine closet shelving designs and storage services from skilled designers that enhance and bring value to any Loves Park home.
Loves Park Melamine Laminate Closet Shelving Design
When you are ready to modernize worn or outdated shelving to the durable and great-looking melamine laminate closet shelving, Shelving Unlimited has what you need. Our Loves Park customers will feel confident choosing us to create customized melamine closets because we are known for high-quality artistry and excellent customer service. For the experts who will help you fully customize your melamine closet shelving, call Shelving Unlimited today!
Loves Park Melamine Laminate Closet Shelving | Loves Park Melamine Laminate Closet Shelving Company | Loves Park Melamine Laminate Closet Shelving Design