Machesney Park Custom Closet Organization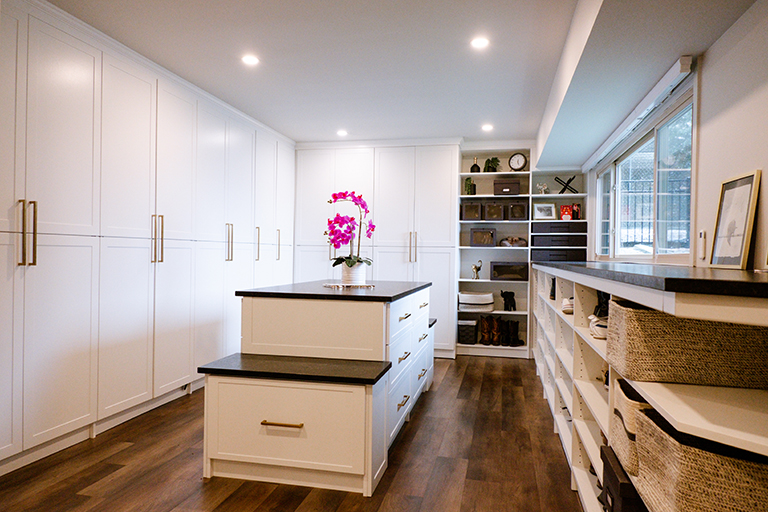 Do you lack efficient space in your closets to store things properly? If so, Shelving Unlimited has 35 years of experience in transforming closet spaces with the best in custom closet organization design systems and layouts. Our custom closet installation team of professionals knows how to maximize space in your home or office walk-in closets. As the preferred custom closet organization company near Machesney Park, Shelving Unlimited takes pride in delivering on guaranteed one-day installations.
Machesney Park customers know that Shelving Unlimited is the best sources for custom closet organization systems in Illinois. Machesney Park is a thriving community of nearly 24,000 residents. This picturesque community offers exceptional leisure activities on the Rock River, along with cute shops and restaurants. As a leading custom closet organization systems contractor near Machesney Park, we offer custom closet design done right, so every bit of space is used efficiently. Call Shelving Unlimited today to request your FREE in-home consultation.
At Shelving Unlimited the custom closet company near Machesney Park, we believe that customer satisfaction is our top priority and we want to earn your repeat business by providing premium custom closet organization designs and quality shelving in a variety of colors and styles. We are committed to maintaining our reputation for delivering excellent customer service and quality products. To see how a custom closet organization designs can revolutionize your storage space, call Shelving Unlimited for a free quote today!
Machesney Park Custom Closet Organization