New Milford Custom Closets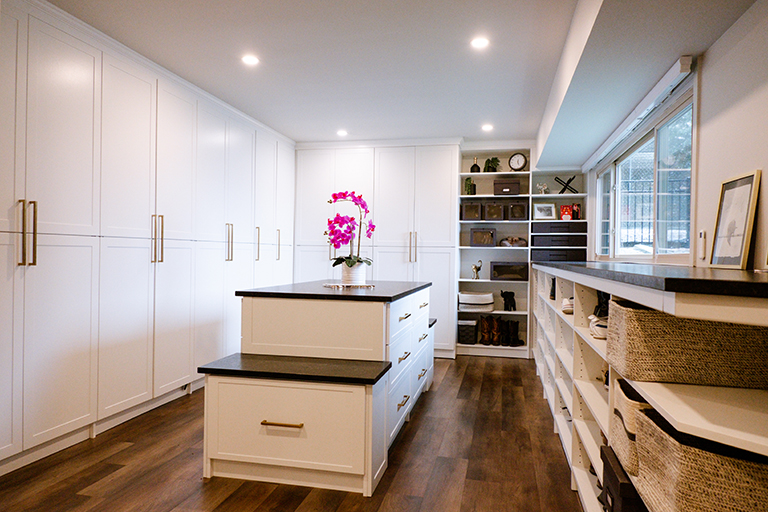 Shelving Unlimited will help you transform your New Milford closet into the closet of your dreams! We design and install custom closets that are beautiful, functional, and chic. As a custom closets company, we are dedicated to delivering the custom closets our clients want. Shelving Unlimited has over 35 years of experience, and we will bring your vision to life with the storage, color coordination, and organization that will make your life easier.
At Shelving Unlimited, we will have your New Milford closet looking exquisite with functional storage that makes sense. Located on the south bank of the Kishwaukee River, New Milford is a village in Winnebago County, Illinois. More than 1,356 people call New Milford home. Custom closets are our specialty, and our experience allows us to come up with creative solutions. Shelving Unlimited is the best option for custom closets near New Milford.
At Shelving Unlimited, we are committed to serving our clients with custom closets that meet your needs! Do you need added storage? Are you looking to uplevel the design? Whatever your needs, Shelving Unlimited will come up with a custom closet design that you will love. We have many styles, colors, and storage options available. You do not get a stellar reputation like ours without crafting custom closets clients love! Shelving Unlimited is ready, so call us today for your custom closet needs.
New Milford Custom Closets