Pecatonica Closet Shelving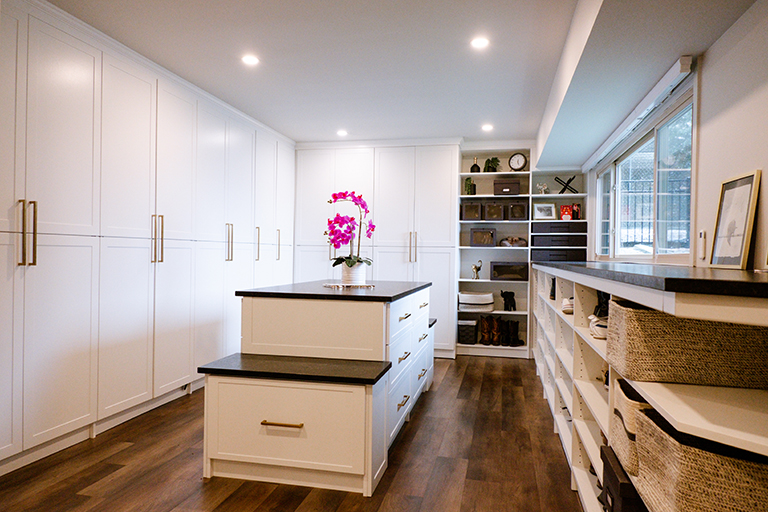 At Shelving Unlimited, we are dedicated to helping clients live their best life with a closet shelving design that perfectly fits their space and lifestyle. One of the easiest ways to add value to your home is a custom closet shelving system from Shelving Unlimited, the preferred closet shelving company. Let our professional closet shelving design team create a walk-in closet transformation that will bring added value and desirability to your home. We have earned a reputation for designing and installing excellent closet shelving that makes the most out of any space.
Pecatonica Closet Shelving Company
When residents in the quaint community of Pecatonica need a closet shelving company, they turn to Shelving Unlimited for their entire custom closet shelving needs. With just over 2,200 residents, the village of Pecatonica in Winnebago County, Illinois is an active, growing community that enjoys one of the best school systems in the state, many local parks and a fantastic nature trail that extends across the entire village on an old railroad bed. For over 35 years, Shelving Unlimited has been the trusted name for closet shelving design near Pecatonica.
Pecatonica Closet Shelving Design
Whether you are looking to max out the storage in your bedroom closet, pantry, or laundry room, we have the closet shelving design to fit your needs at Shelving Unlimited. Turn your messy home office or garage space into a functional and organized space with custom closet shelving and wire shelving conveniently installed many times with same day service, at affordable prices. Choose from the many colors, styles, and designs of melamine closet shelving in our extensive inventory or call for a custom closet shelving design from Shelving Unlimited today!
Pecatonica Closet Shelving | Pecatonica Closet Shelving Company | Pecatonica Closet Shelving Design