Rockford Laminate Closet Shelving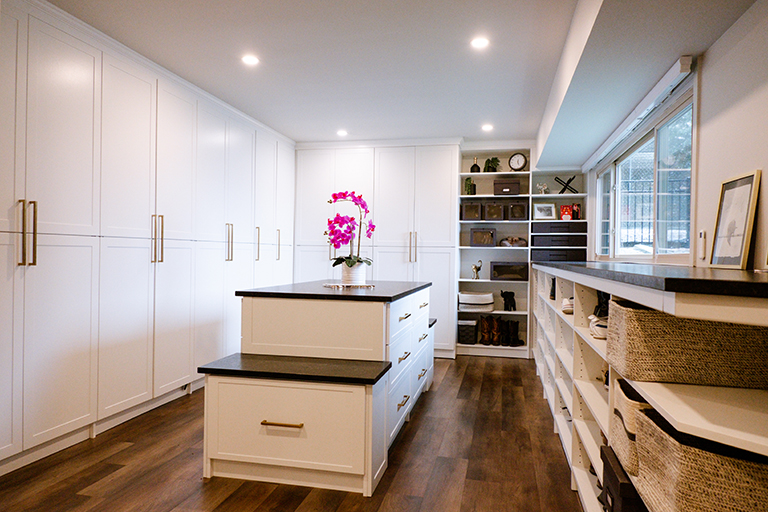 For the last 35 years, Shelving Unlimited has been assisting clients throughout Northern Illinois and Southern Wisconsin with finding the perfect laminate closet shelving design. As a reliable Laminate Closet Shelving Company, we take pride in providing the best laminate closet shelving. Our smart closet shelving design takes advantage of space by meticulously measuring items. Shelving Unlimited offers a stunning selection of over 50 thermally fused laminate color options for your home in Rockford.
Rockford Laminate Closet Shelving Company
The city of Rockford, Illinois is located in Winnebago County and is situated along the banks of the Rock River. Currently, about 152,000 residents are living there. We encourage the citizens of Rockford to visit Shelving Unlimited's showroom to see for yourself the fantastic range of laminate closet shelving we offer. We can transform any space with key closet shelving designs. Shelving Unlimited can provide a free on-site estimate to residents of Rockford who are looking for laminate closet shelving.
Rockford Laminate Closet Shelving Design
Shelving Unlimited offers precise measurements that are guaranteed to be accurate so you can hire with confidence. Customers in Rockford choose Shelving Unlimited because we can provide beautiful laminate closet shelving promptly. The experienced installers at Shelving Unlimited are looking forward to giving you a FREE in-home consultation. Schedule a free on-site estimate for a laminate closet shelving design when you call Shelving Unlimited today at (815) 654-3000.
Rockford Laminate Closet Shelving Design | Rockford Laminate Closet Shelving Company | Rockford Laminate Closet Shelving Design