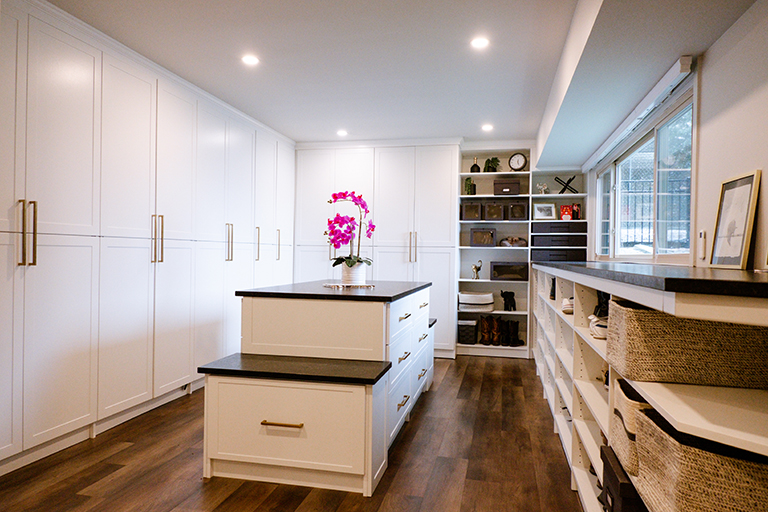 When you work with Shelving Unlimited, the closet shelving company preferred by more Rockton residents, you will get a closet shelving system designed for the way you live and the items you store. Each closet shelving design is a collaborative effort between you and a Shelving Unlimited closet shelving design specialist. We take the time to help you find the functionality you need and the options that best accommodate your space and your things. A closet shelving consultation is Free and can be done onsite or in our showroom, call today to schedule yours!
Rockton Closet Shelving Company
Community and quality of life are values that are lived out in the small village of Rockton in Winnebago County, Illinois. With a culture of expanding business opportunities, look no further than Shelving Unlimited for your custom closet shelving design needs. Regardless of the size of your walk-in closet, storage room, garage or office space, we have closet shelving that will help you get organized and enhance any space without breaking the bank. Whether you are looking to upgrade your existing closet shelving or installing a new walk-in closet, we have what you need.
Rockton Closet Shelving Design
For more than 35 years the locally owned and operated closet shelving company near Rockton known for custom shelving designs that eliminate clutter and create usable space through custom closet shelving design are the premier services of Shelving Unlimited. We can customize nearly any storage space in your home with closet shelving design for clothes, shoes, belts, sports equipment, or garage items. When you are looking for custom closet shelving that will enhance your office, pantry or walk in closet, look no further than the experts at Shelving Unlimited.
Rockton Closet Shelving | Rockton Closet Shelving Company | Rockton Closet Shelving Design