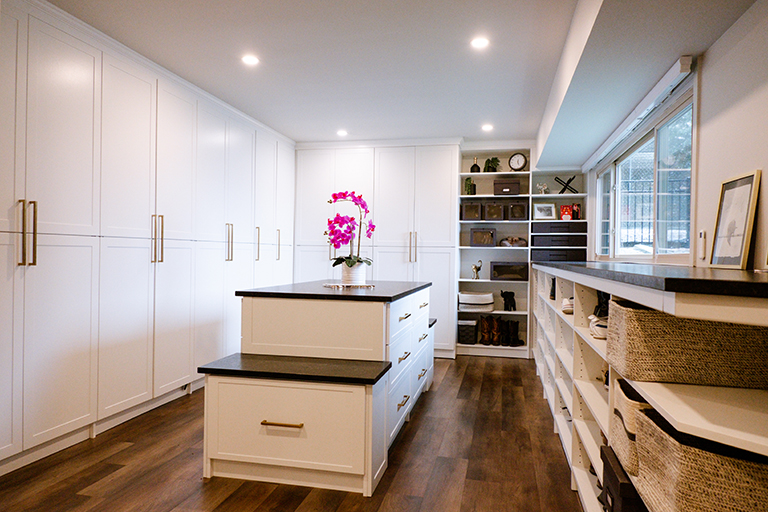 Are your closets or garage overflowing and in disarray? You need Shelving Unlimited! We are the premier closet shelving company near Roscoe with the closet shelving solutions our customers have relied on for more than 35 years. Whether you are looking to create a walk-in closet that resembles a personal boutique or get those oil and paint cans up off the garage floor, our closet shelving design team can help you find the closest shelving including hanging areas, shoe storage, and drawer options that will look stunning and perform beyond expectation.
Roscoe Closet Shelving Company
Roscoe, Illinois is a rapidly growing suburban village with a strong commitment to cultural diversity, educational improvements, healthy living, and environmental values. Located just south of the Wisconsin border and along the Rock River in Winnebago County, Roscoe has less than 11,000 residents. Committed to bringing the highest quality closet shelving design and installation to Roscoe are the well-known Shelving Unlimited, a closet shelving company known for quality, reliability, and the most reasonable prices.
Roscoe Closet Shelving Company
Shelving Unlimited has built a reputation for quality and customer satisfaction! When we design custom closet shelving for our customers, we consider your space, your style, and your budget. With a wide range of quality closet shelving design options, we can satisfy our customers' needs quickly and efficiently. We are the locally owned and operated closet shelving company that delivers and installs custom closet shelving near Roscoe. Call (815) 654-3000 today for a free onsite quote on a new custom closet shelving design by Shelving Unlimited.
Roscoe Closet Shelving | Roscoe Closet Shelving Company | Roscoe Closet Shelving Design