Southern Wisconsin Custom Closets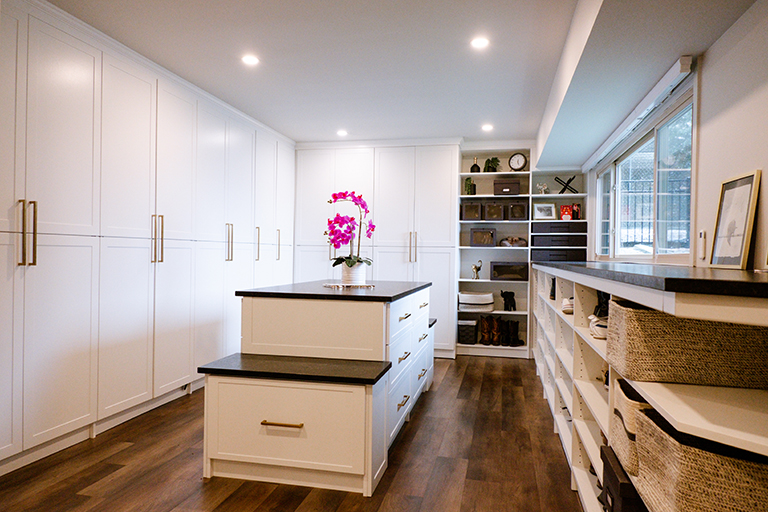 Shelving Unlimited began as a small, locally owned business that exploded into the largest closet shelving showroom near Southern Wisconsin while maintaining the culture of a smaller family-owned business. For almost four decades, our team of professionals at Shelving Unlimited has been assisting individuals all across Southern Wisconsin with bringing their custom closets to life. By adding custom closets to your home in Southern Wisconsin, you will not only save time and energy when searching through it each day, but you will save money in the long run by being able to see all your items within your currently crowded closets.
Southern Wisconsin Custom Closets Company
With Shelving Unlimited on your team, you can rest assured that your new custom closets will be the perfect fit for your home in Southern Wisconsin. The region of Southern Wisconsin is widely known for a vast assortment of beer, but that is not all. Southern Wisconsin is an oasis of European inspiration, memorable brews and snacks, and lovely natural areas. There will always be something to do whether you live or visit Southern Wisconsin. But when it comes to custom closets, Shelving Unlimited is the only company that individuals across Southern Wisconsin will ever recommend with great confidence and trust.
Southern Wisconsin Custom Closets Design
Taking the time to invest in a part of your daily routine may seem excessive but think of the benefits it will provide you. Our team at Shelving Unlimited will take the time to comprehensively measure and itemize all of your belongings that need to fit with your custom closets to design the custom closets to your exact measurements and needs. By adding custom closets from Shelving Unlimited to your home in Southern Wisconsin, you will be adding a more luxurious and organized component to your daily routine and might even feel more confident in your selections.
Southern Wisconsin Custom Closets | Southern Wisconsin Custom Closets Company | Southern Wisconsin Custom Closets Design