Sycamore Closet Organizers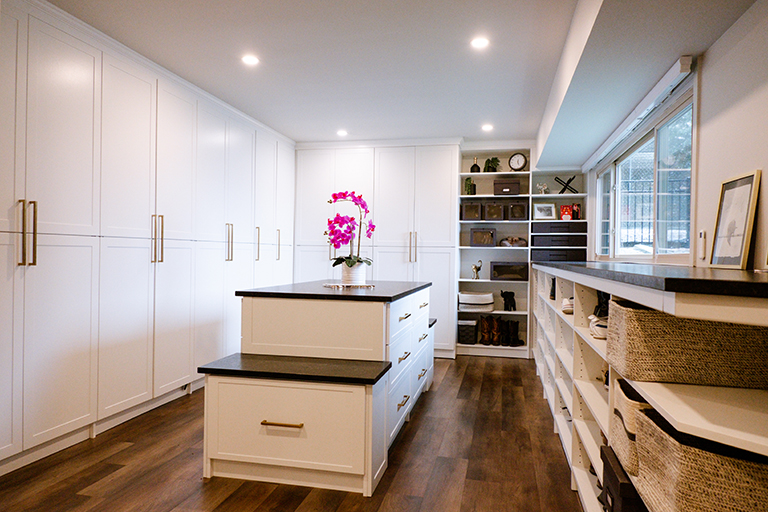 Are you tired of stressing out, searching for things in your closet, and not finding the perfect outfit or accessory? Shelving Unlimited offers premium closet-organizing services that will elevate your closet experience. Our closet organizers will listen to your needs and provide the closet of your dreams. We have the closet organizers you need for your Sycamore home at Shelving Unlimited!
Sycamore residents rely on the closet organizers at Shelving Unlimited when they need an upgrade to their closet! Sycamore is centered along Illinois Route 64 and is located in DeKalb County. With a population of over 18,000, Sycamore attracts tourists with its historic downtown district and annual events such as the Sycamore Pumpkin Festival. With the help of closet organizers and one call to Shelving Unlimited, your closets will be forever changed.
Shelving Unlimited will provide the closet organizers you need for a successful closet transformation! Do not worry about missing items, color coordination, or comfort – we have you covered! No closet is too big, too small, or too unorganized for our expert closet organizers! At Shelving Unlimited, our closet organizers focus on creating the vibe and aesthetic you desire, so give us a call today.
Sycamore Closet Organizers