Winnebago Closet Shelving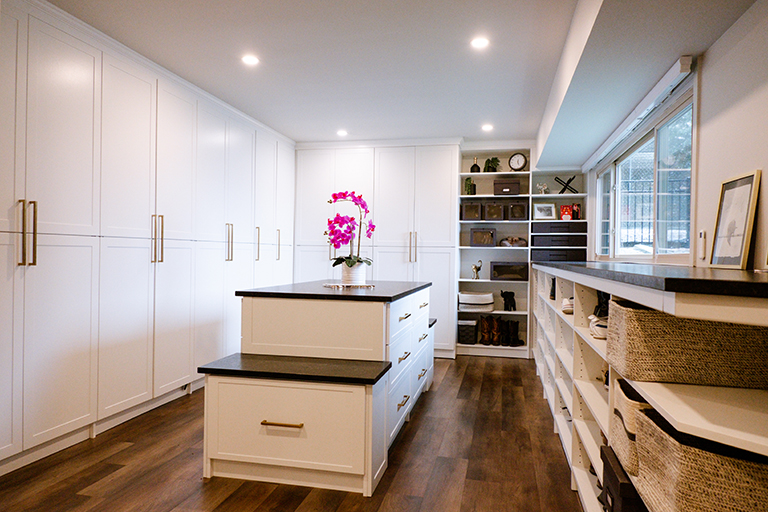 Shelving Unlimited is celebrating 35 years of service in Northern Illinois and Southern Wisconsin. We are a leading design team that uses every inch of closet space to create precise space for your things along with strategically installed closet shelving. We are the Closet Shelving Company who offers a full build-out of your closets. Shelving Unlimited looks forward to helping you create a closet shelving design for your Winnebago area home.
Winnebago Closet Shelving Company
Shelving Unlimited offers an assortment of closet shelving options for a tailored look. The motto of Winnebago reads, "Welcome to Wonderful Winnebago." The community has 3,101 residents, and Winnebago looks out for the best interest of its village members. You can be sure that as an enthusiastic Closet Shelving Company, we take the time to listen and deliver the closet shelving that makes your organizing easier.
Winnebago Closet Shelving Design
Organize your walk-in closet with the help of the experienced team at Shelving Unlimited. What sets us apart is our design of closet shelving and layout. We know your time is valuable, which is why we do all the installing in a single day, Shelving Unlimited is a Closet Shelving Company you can trust with the details. Call (815) 654-3000 to schedule a FREE in-home closet shelving design consultation!
Winnebago Closet Shelving | Winnebago Closet Shelving Company | Winnebago Closet Shelving Design